VYOMA YOGA HUT
YOUR ULTIMATE YOGA ESCAPE IN BALI
Standing within the nature-given tropical verdant breezed by the ever wanted Ubud's fresh air, Vyoma Yoga Hut at The Udaya gives a whole different holistic experience through Ubud yoga practices. From Sanskrit, Vyoma is derived with an essence of sky and heaven to represent our huts that directs to the wide sky. The sanctuary itself is made to help anyone collect their peace, wave away the burden, and find the deep connection between their mind and soul. Hence, when observed closely, the shape of our logotype was beautifully shaped from basic yoga movements to represent the beginning of ideal yoga journey starting from here.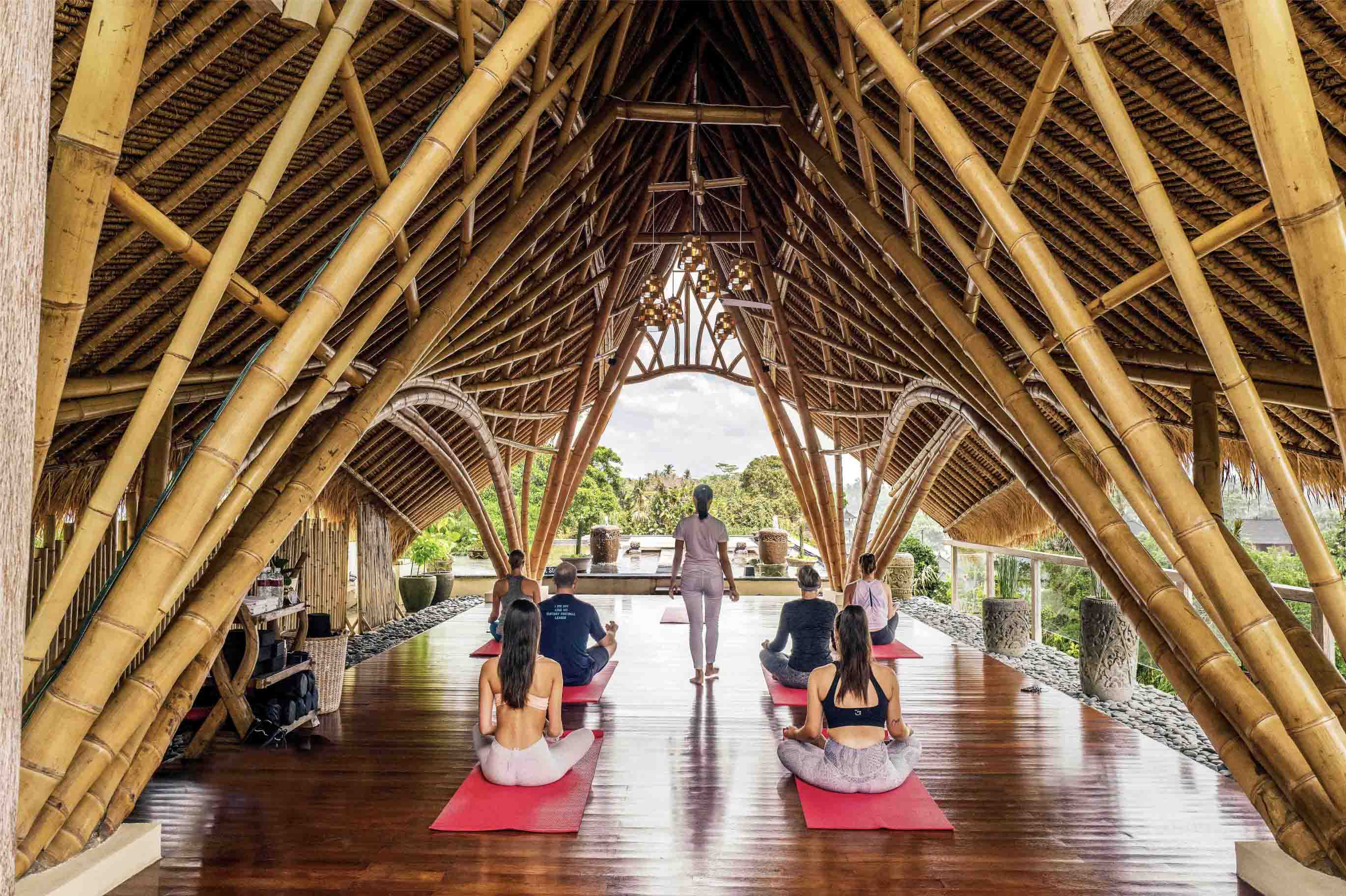 Sky Yoga Hut
The beautiful median between humans and the vast sky, giving a whole experience of solitude and gratitude towards nature. Located at the rooftop in our main building, the bamboo-structured Sky Yoga hut overlooks the entire property and its tropical greeneries elegantly from the outer deck with a maximum capacity of 15 persons.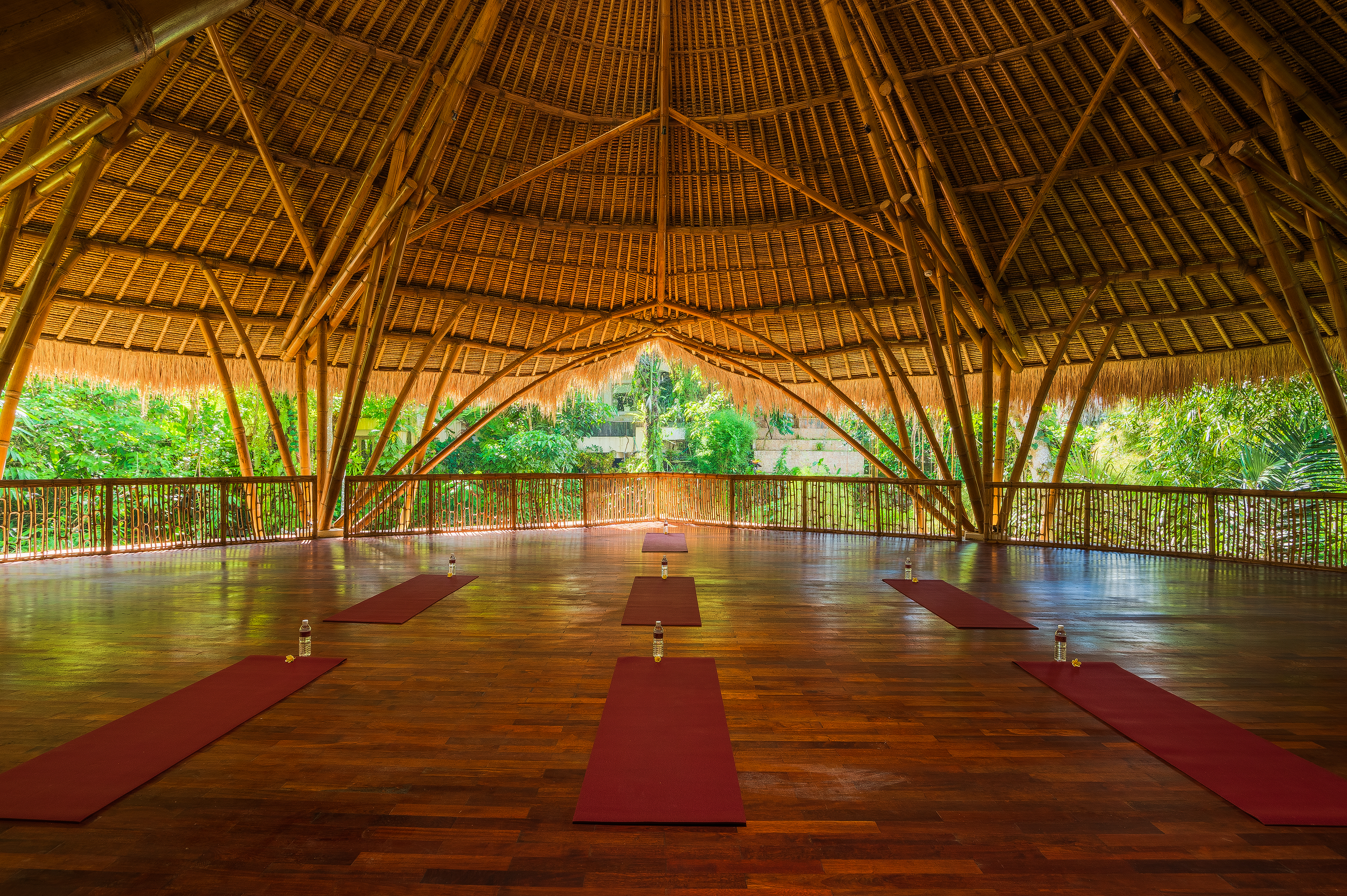 Riverside Yoga Hut
Surrounded by tropical green lush, our Riverside Yoga Hut is ideal for private or group yoga sessions in a bigger number for a maximum of 40 persons. Relax through the session as you close your eyes, breathe in the fresh air, and absorb the appeasing sound of streaming current down the valley.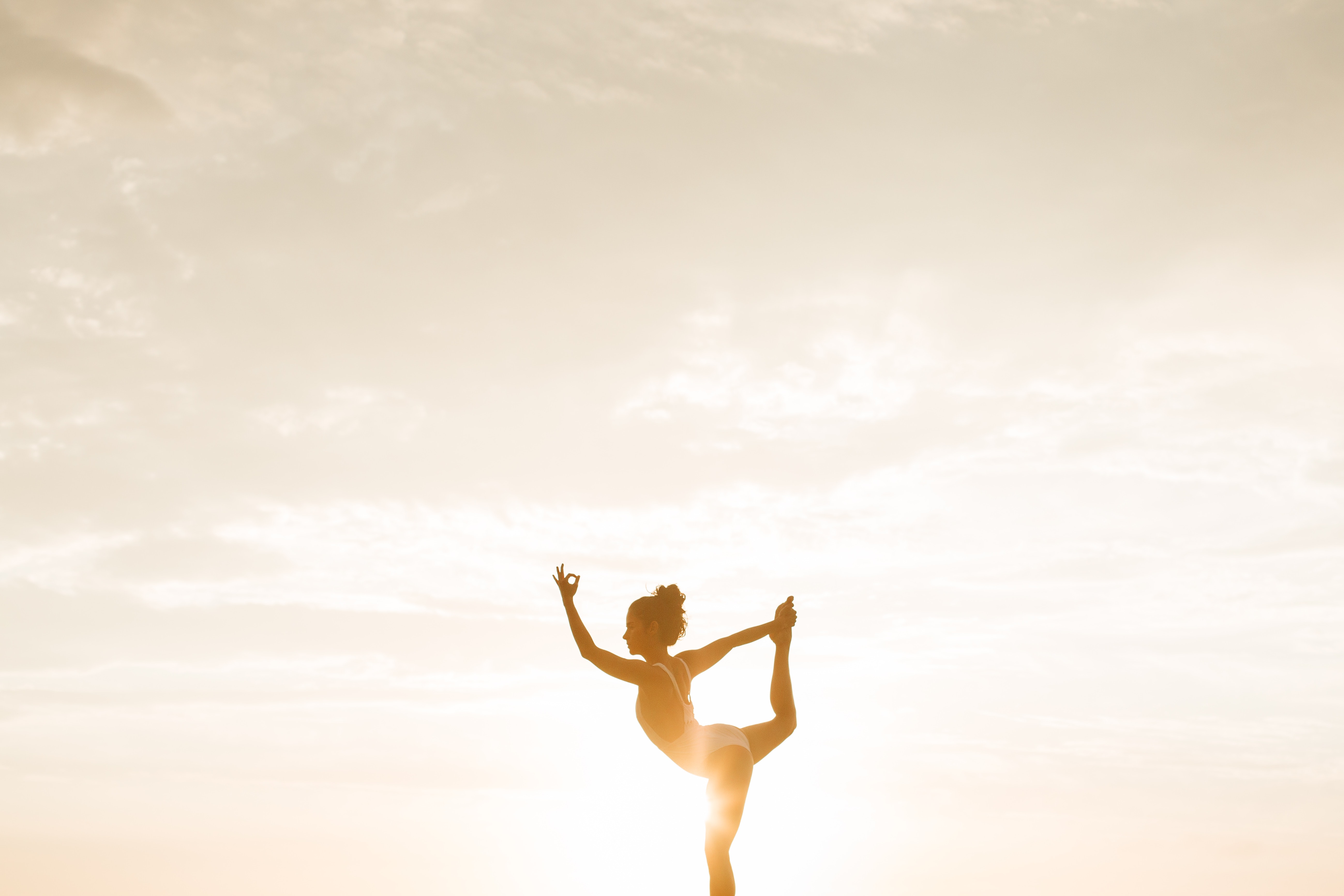 Yoga Classes
Various yoga class in Ubud to choose and explore with our experienced yogis.

*Please note that Yoga Classes at Vyoma Yoga Hut has been suspended until further notice. However, guests can still purchase Yoga Classes upon request. For further information places contact us.
Yoga for Beginners
This session for beginner help anyone understand the core of yoga by learning the basic movements and techniques to step up. The class is available every Tuesday, Thursday, and Saturday at 7.30 am in our huts.
Yin Yoga
Through Yin Yoga, our yogis will help you to stretch and cultivate a profound connection between the muscles and the fascia through various asanas. This class is available every Monday at 7am.
Gentle Flow
Gentle Flow is where the yoga knowledge mainly focuses on your breathing technique as it is paired with posture fixing. Try working on your balance through slow-paced stretching techniques. This class is available every Wednesday at 7am.
Vinyasa Yoga
Defy your power and challenge yourself into a Vinyasa Yoga, also heard often as power yoga. It requires strength and heart-pumping movements to gain control over your body and mind. This class is available every Friday at 7am.
Ubud Yoga Retreat
Enter the journey of Ubud yoga escape within the blissful Bali's uphill nature to discover your realest purpose.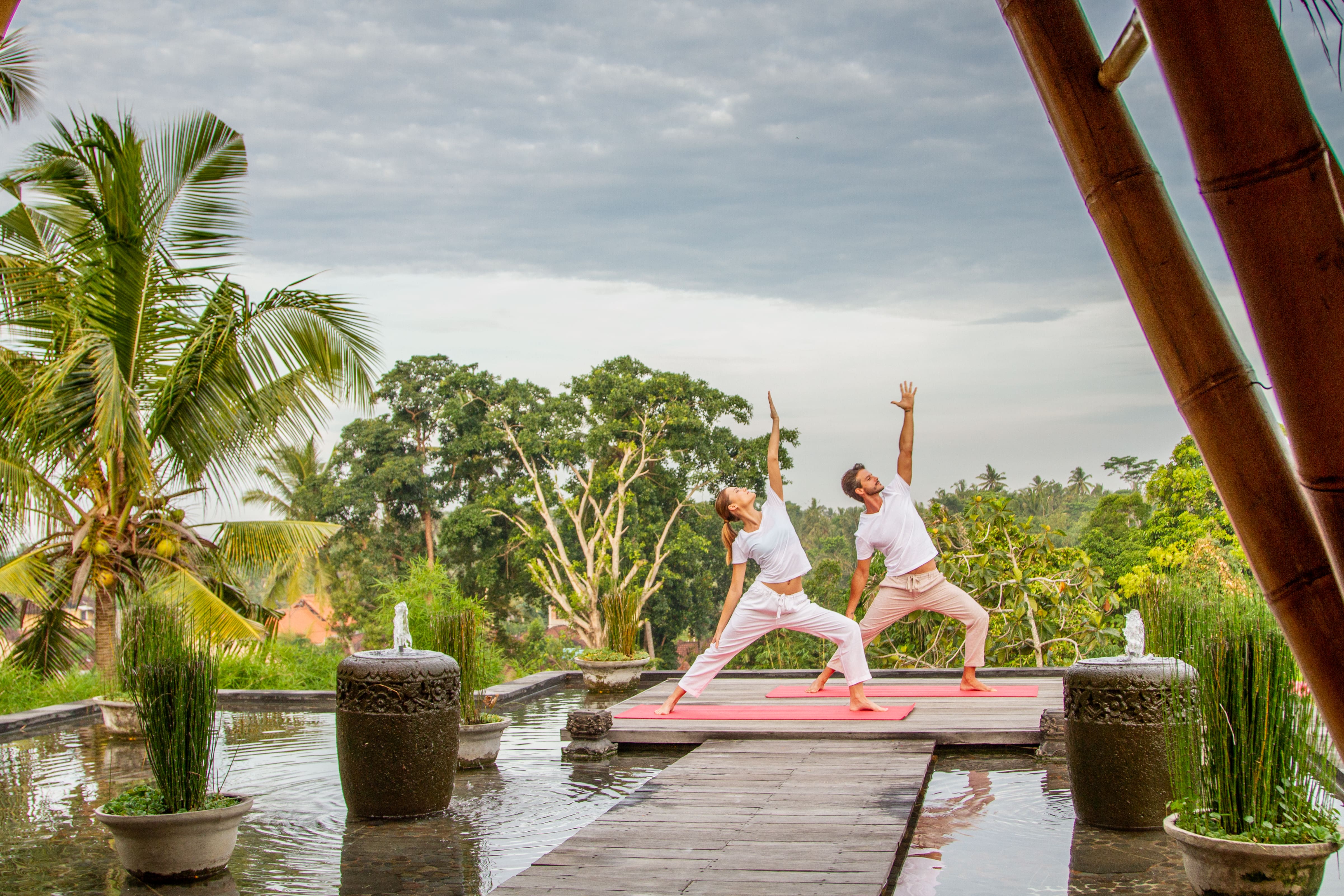 Yoga Retreat Package
Escape yourself from all the hassle for awhile to reconnect with yourself within the beauty of Ubud's nature at our resort.
Read More
Yoga Retreat Package
Escape yourself from all the hassle for awhile to reconnect with yourself within the beauty of Ubud's nature at our resort.
As a go-to destination for those who seek serenity and relaxation, The Udaya Resorts & Spa offers a yoga retreat package for those who seek that zen state of mind. Feel free to leave your burden at the door and take on the private yoga class in our Rooftop Yoga Hut to ease your mind. Feel the warm sun on your skin and the lush greenery to freshen up your eyes. Venture into the villages of Ubud and see how the locals' ways of life. Then, experience total relaxation and serenity through a lavish 60-minute Traditional Balinese Massage. Retreat from the cluttery world and stay zen and calm for your luxurious holiday.
Contact Us for Reservation