Welcome home! Warmest greetings from
The Udaya Resorts & Spa

HOME IS WHERE THE UDAYA
RESORTS & SPA BELONGS
Blessed as the center of world-known wellness haven, Ubud is a verdant uphill side of the exotic Bali island where tranquility and serene are often sought for. The road is graced with numerous beauty of rain forest and rice paddies field, offering you a whole new different experience from the bustle of lovely downtown and coastlines of Bali. Numerous temples and home to traditional art crafts are discovered in Ubud, allowing you to explore more about what lies behind the sacred Balinese cultures. Therefore, expect yourself to be exposed to various traditional performance shows, healthy plant-based culinary, vintage shops, and healing journey whenever you land yourself here in Ubud.
As you discovered your way up the hill, you will find the way to our home that stands in Tegallantang Village, distanced only 7 minutes away from Ubud Center. The Udaya Resorts & Spa is a space of zen and tranquility designed into a luxurious Bali traditional architecture. The award-winning resort allows you to breathe a life of tropical forest in a luxurious way surrounded by lush greenery and clear skies, all to your best satisfaction. Homey yet splendor accommodations are present to your choice, alongside with top-class facility and 24-hours best service our resort has to offer. Within are the famous Kaveri Spa, Deeva Restaurant, and Vyoma Yoga Hut to fulfill your needs of self-healing and relaxation.
The time you spend with us is guaranteed to be the highlight of your Ubud journey. Because hospitality comes from the heart and we only want you to have the most comfortable experience in Ubud. Welcome to our resort.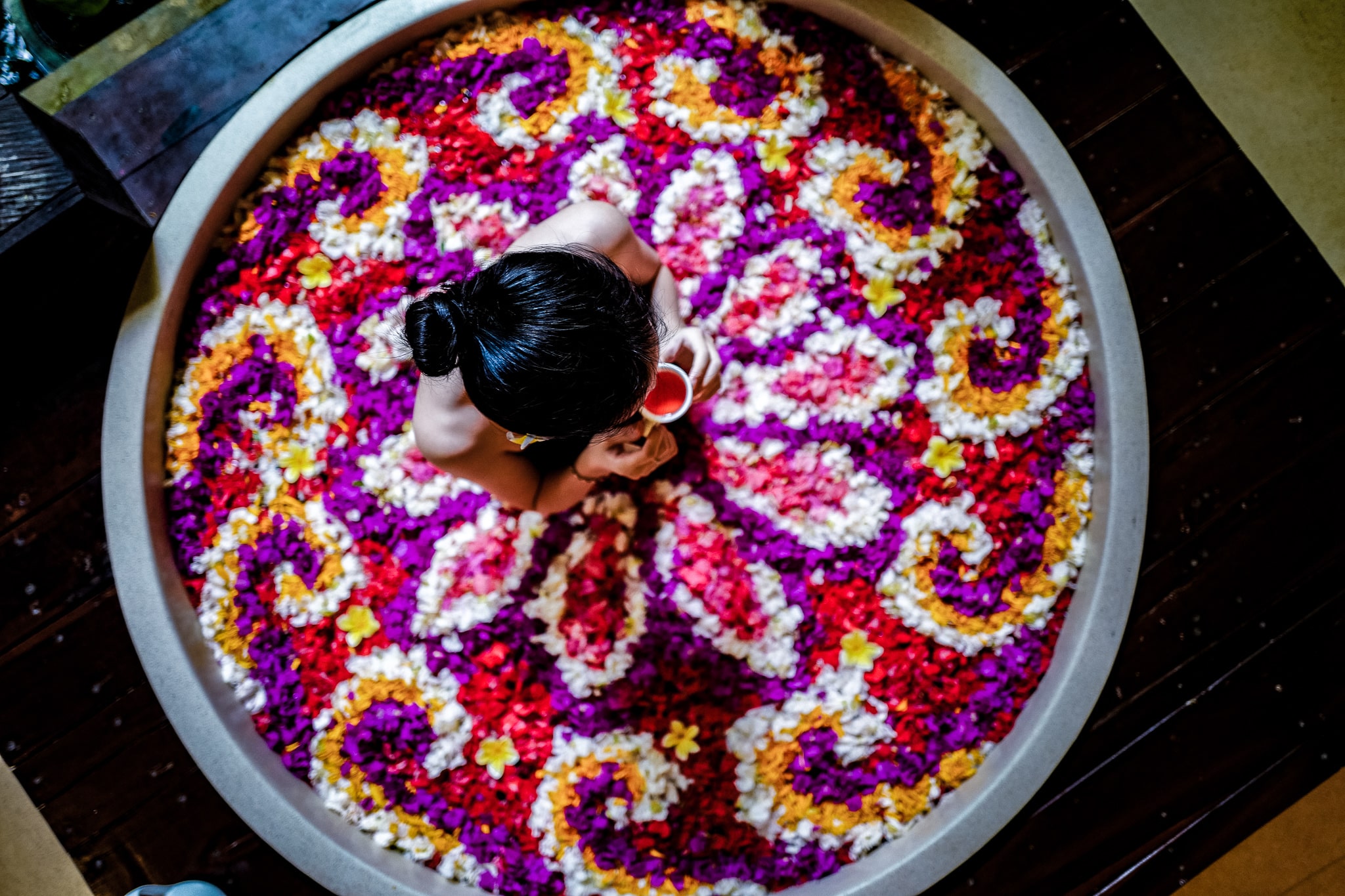 Kaveri Spa at The Udaya
The Udaya Resorts & Spa also gets our hands on the wellness track as we present to you the award-winning best spa in Ubud, Kaveri Spa, for your impeccable relaxation experience. With our wide range of traditional spa treatments and an equally dazzling view, Kaveri Spa delivers a unique spa experience like no other.
VISIT
JUST NEARBY
Places with only a touch of short distance from our home, somewhere close to explore.
We stayed in three other hotels in Bali and Udaya was by far the absolute best. We loved everything about it and the duplex villa that we had booked is a lot more impressive than the pictures manage to depict.

I super like the Udaya Resorts and Spa! Far from noisy neighborhood. Very tranquil place suit for honeymoon.

Firstly the staff are second to none, I've never received such great service like it before.

4th visit to Bali and this is by far the resort with the best service amongst all I've stayed.

I've visited Bali and Ubud many times and there are lots of resorts with excellent rooms, pools, food, spas and friendly staff. Udaya has all of those things, each of which was perfect during our stay.

We went to Bali during our honeymoon and stayed in The Udaya resorts and spa. We could not ask for a better place to start our honeymoon. The hotel is so beautiful.

All the Staff were amazing! They went out of their way to help and always had a lovely smile. The overall jungle feel was very relaxing. Very nice walking around the property.

Everything about the resort. It's super awesomely nice. The landscape of the resort is beautiful to take insta photos.

Fantastic place, fantastic service. Delicious breakfast. Cool morning yoga classes. Great location, just beyond Ubud center. Shuttle runs in the city center every hour. Coming to Ubud you need to stay minimum a week to feel the unique marvelous local atmosphere.

Myself and my girlfriend Lilly stayed here for 3 nights and what can I say, its even more beautiful in person than the pictures. The Udaya cannot be anymore perfect!

Myself and my husband stayed at the Udaya as part of our honeymoon. The room and facilities were perfect and the staff absolutely great. Any assistance we needed, they were more then happy to provide.

Seriously this resort is the best.

The Udaya was possibly the most luxurious places my partner and I have ever stayed. The room was large, beautifully designed and very well kept by staff. The other services offered at the Udaya were second to none, breakfast was always delicious and the free yoga was fun and challenging. We have nothing to fault about our stay and look forward to staying there again in the future.

The location was perfect, very quiet and restful.

From the moment you enter this beautiful hotel till the moment you leave it,it feels like you surrounded with your family who will take care of you

It was only a short visit to Ubud for a couple of days and we couldn't ask for a better stay experience! We originally planned to stroll around Ubud but ended up spending most of our time there to relax and stay around the resort, especially in their lazy deck near the main pool.

This was the best hotel we ever visit in the world, service was TOP, very nice hotel that will do everything to please you.

I stayed here for one nights in a pool villa that very luxurious. The staff was very friendly and accommodating.

When in Ubud, you can't miss Udaya Resorts&Spa.

Location was absolutely perfect. Close to market, close to Rice Terrace & waterfalls & to monkey forest.

I'm a frequent traveler to Ubud Bali, my stay in The Udaya was one of the best experience of Ubud I have.

I had fun! Truly a world-class resort will definitely go back. Plus the staff and the place is very nice. It was more than I expected.

The hotel is the best hotel that I have ever been to in Bali. I have been to Bali so many times but have never experienced anything like Udaya before.

This hotel should be classified as 5star as everything is top notch, staff is friendly and kind, accommodation and food excellent.

One of the best properties in Bali, big airy villa, excellent pool, amazing restaurant and bar.

I only had the pleasure of staying here for one night and it was spectacular. The staff was absolutely amazing. I loved morning breakfast, the grounds were stunning, comfiest bed ever, and the grounds and views. Stunning.

It was amazing the location, restaurant, spa and rooms were incredible. Highly recommend

I was just there for 3 days this March & wish i would have done my whole 9 days !! This resort is perfect if you want to be spoiled in every way , the staff and cleanliness, the food , I could go on.

Hospitality needs a lot of effort and is a tough profession to excel in. But the team at Udaya has done exactly that, you people were absolutely superb in handling your guests.